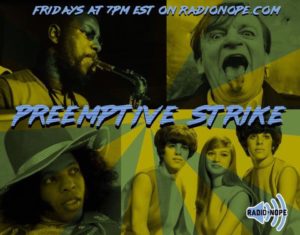 Hmmmm. This one is a "classic " PS episode. Girl groups, classic rock, post-punk, Sonic's Rendezvous Band, drunk Tree screwing up the talk breaks.
Featuring Marianne Faithfull, Rolling Stones, Wire, Simply Saucer, 15-60-75, Alice Cooper, The Sonics, Juana Molina…
Tonight at 7pm EST.
Remember to check the comments if you miss the show for the archived magic!